I began my curly hair journey back in March, when I realized my hair was probably straightening out from heat and other types of damage. With lockdown in place, I knew I'd have plenty of opportunities to let my hair transition to curls without anyone seeing the not-so-great hair days.
These products are all things I purchased at different points during my curly hair journey that I wish I'd had to begin with. The majority of these items are under $10, with only two of them coming in at just under $20, but they're worth every penny. They're all things that I use almost every single day, and that I can't imagine living without at this stage in my journey!
1. Coiled Hair Ties
I will never go back to regular hair elastics after using these. As someone who can't eat, drive, or work without tying my hair back, I was dealing with my hair ties pulling out pieces of hair with them multiple times a day. Usually listed as "bobbles", these spiraling hair ties don't snag or pull at your hair, virtually eliminating breakage. They also somehow don't leave that "ponytail bump" that can ruin a good hair day within a few minutes of wear. Added bonus: I've managed to wear one for almost a year without losing it – a nearly unthinkable feat for someone as forgetful and absentminded as me, which I can only attribute to the unique shape and my excitement to use it.
You can find the original InvisiBobbles at Target, or the pictured version in Clear, Black, and other colors at Ulta (currently on sale, at the time of writing!).
2. Sleep Cap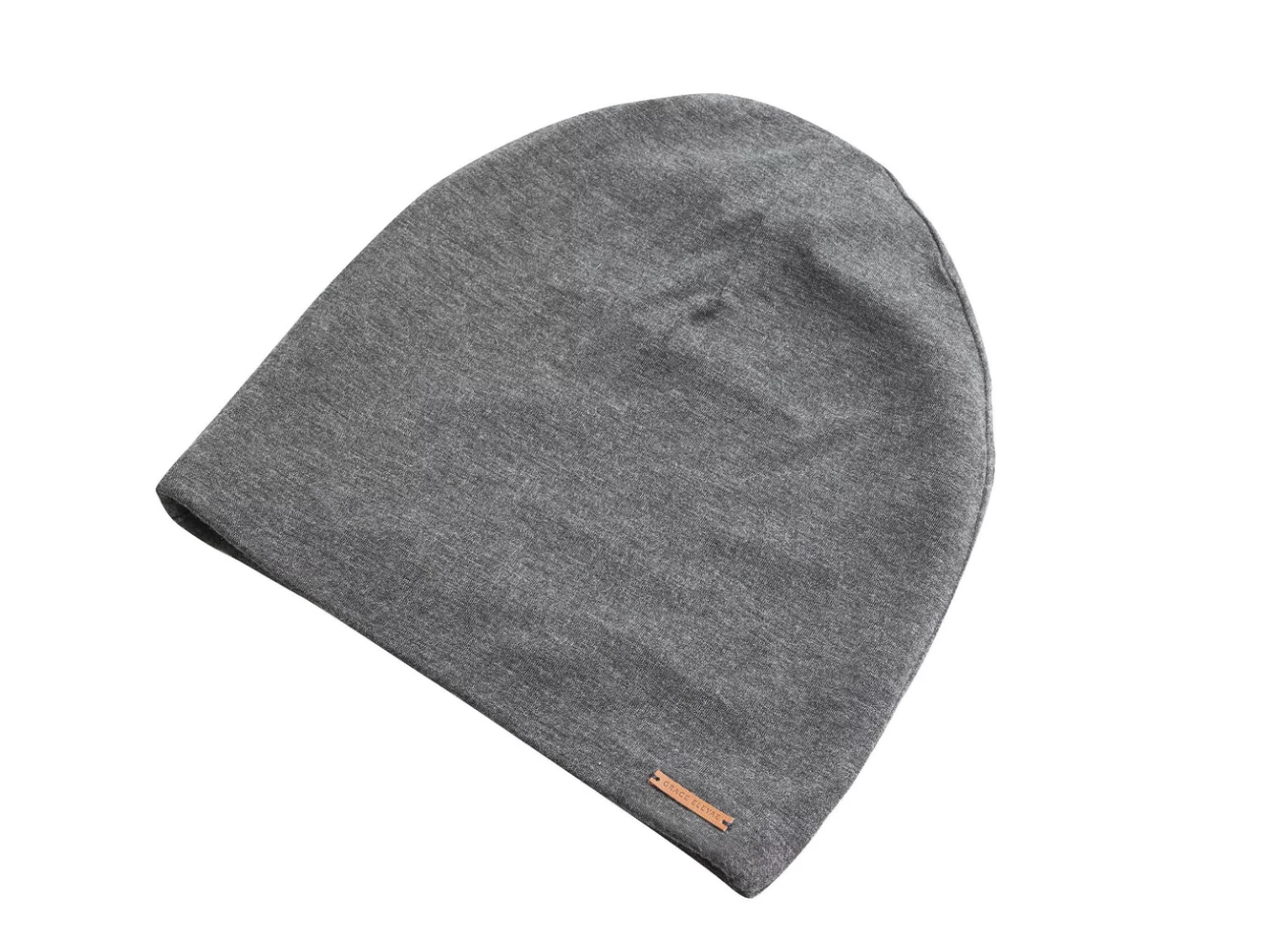 I'd heard that getting a sleep cap would help preserve my curls overnight, but I underestimated just how effective it would be. My girlfriend gifted me two "Slap (Satin-Lined) Caps" from Grace Eleyae early into my curl journey in April as a show of support, and they transformed my wash schedule. I wrap my hair up into what's called a "pineapple" (there are tons of YouTube tutorials on this!) and put it in my cap, and my hair comes out looking wavy and fresh the next morning. The curls still loosen up a bit, but they're wearable compared to the frizzy, limp mess I used to wake up with before. Bonus – Grace Eleyae is also a Black-owned brand!
I didn't think I'd be able to sleep with something on my head the first time, but after a while I got so used to it that I find it comforting, like a signal to my body that it's time for bed.
You can get the Slap here at Ulta in their new adjustable version, or here if you haven't completely boycotted Amazon yet.
3. Spray Bottle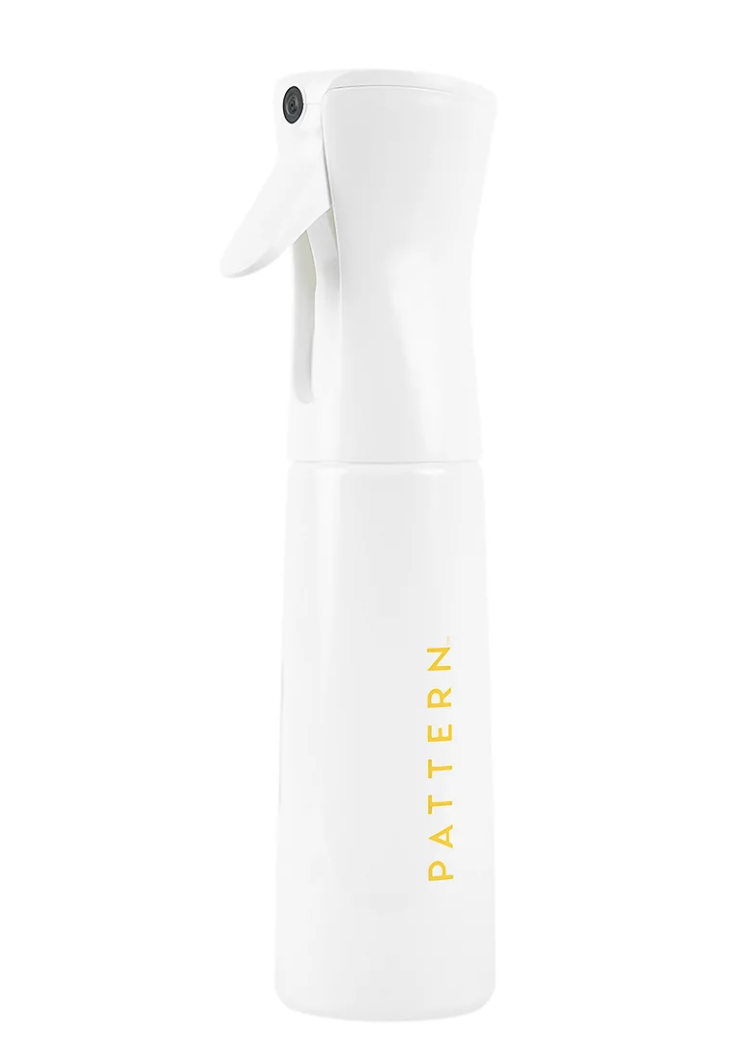 I'll be honest – I don't use anything fancy for my spray bottle. In fact, I actually use a little spray bottle that came as part of a multi-pack of travel size bottles that my mom hasn't used in years. However, all the pumping I've been doing to get the water to come out has me thinking about upgrading to a continuous-spray version, because my hands definitely hurt after a while!
If you've never used one before, I highly recommend making the purchase – or finding one around the house. After wash day, if my curls need a little refresh, I spray them down with water and scrunch them, sometimes reapplying some product. Once they dry, my curls look just as good – if not better – than day one!
This Pattern spray bottle is currently sold out at Ulta, but I'm waiting for a restock so I can support a Black-owned brand. My mom uses this one from Amazon, but you can also find bigger spray bottles for less than $3 at hardware stores.
4. Silk Pillowcase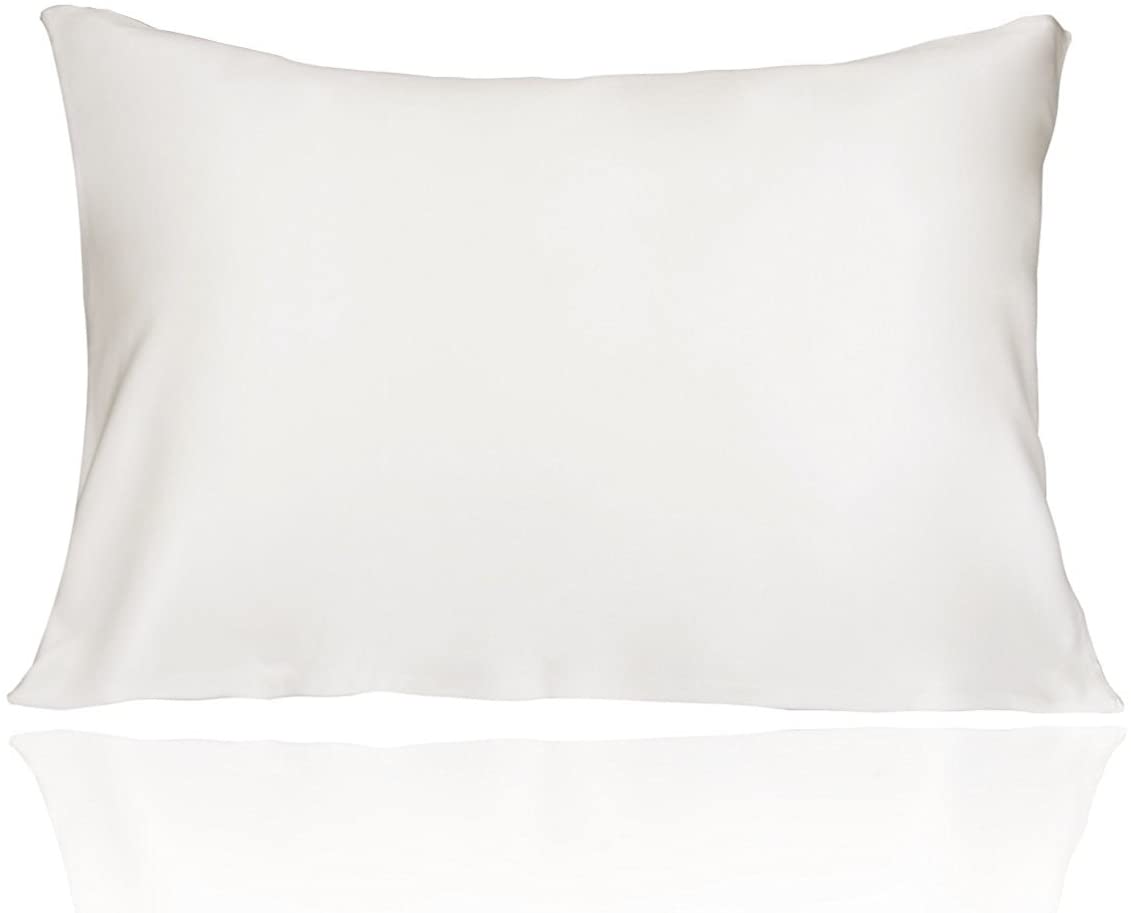 This one may seem a little redundant with the sleep cap, but a silk pillowcase is an investment I made later in my curly journey to help preserve my curls. For shorter hair – like mine was when I first started my journey – hair at the base of the skull can slip out of the sleep cap. There are also the inevitable times when I start moving a little too much in my sleep and knock my cap off my own head. The silk pillowcase is like an insurance policy for when that happens! As an added plus, I've also heard sleeping on silk is good for your skin.
These are the ones I use, but these also have great reviews and are under $20.
5. Microfiber Towel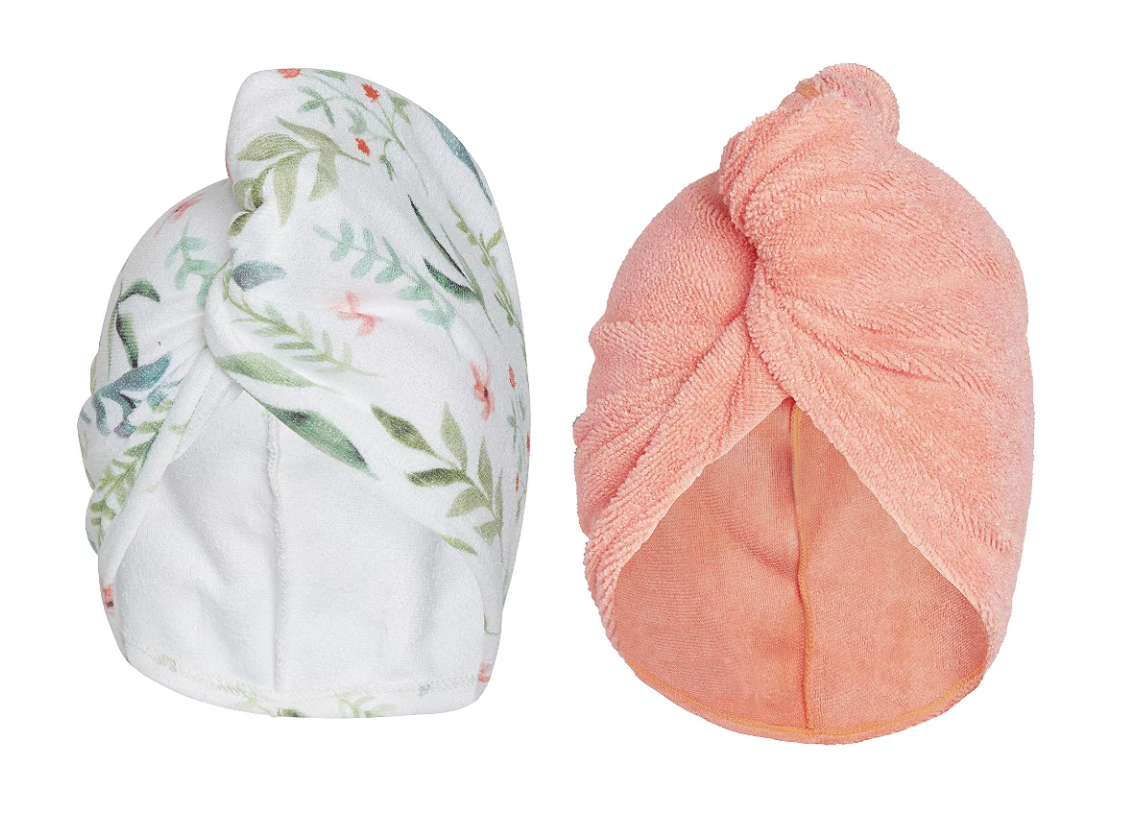 Using regular towels roughs up hair cuticles and creates little areas of frizz while the hair is still wet – but of course, I thought that if I was gentle enough with my towel, I wouldn't have that problem. I was wrong. Now that I've switched, I've realized that microfiber towels are key for my wash days to eliminate frizz.
At less than $7 each, I was tempted to stock up and buy a ton of these, but I personally found that only needed two – so I always have one in case the other one needs a wash.
I currently use Turbie Twists, but Pattern also has towels if you prefer a classic rectangular shape or want to support a Black-owned brand.
6. Butterfly Clips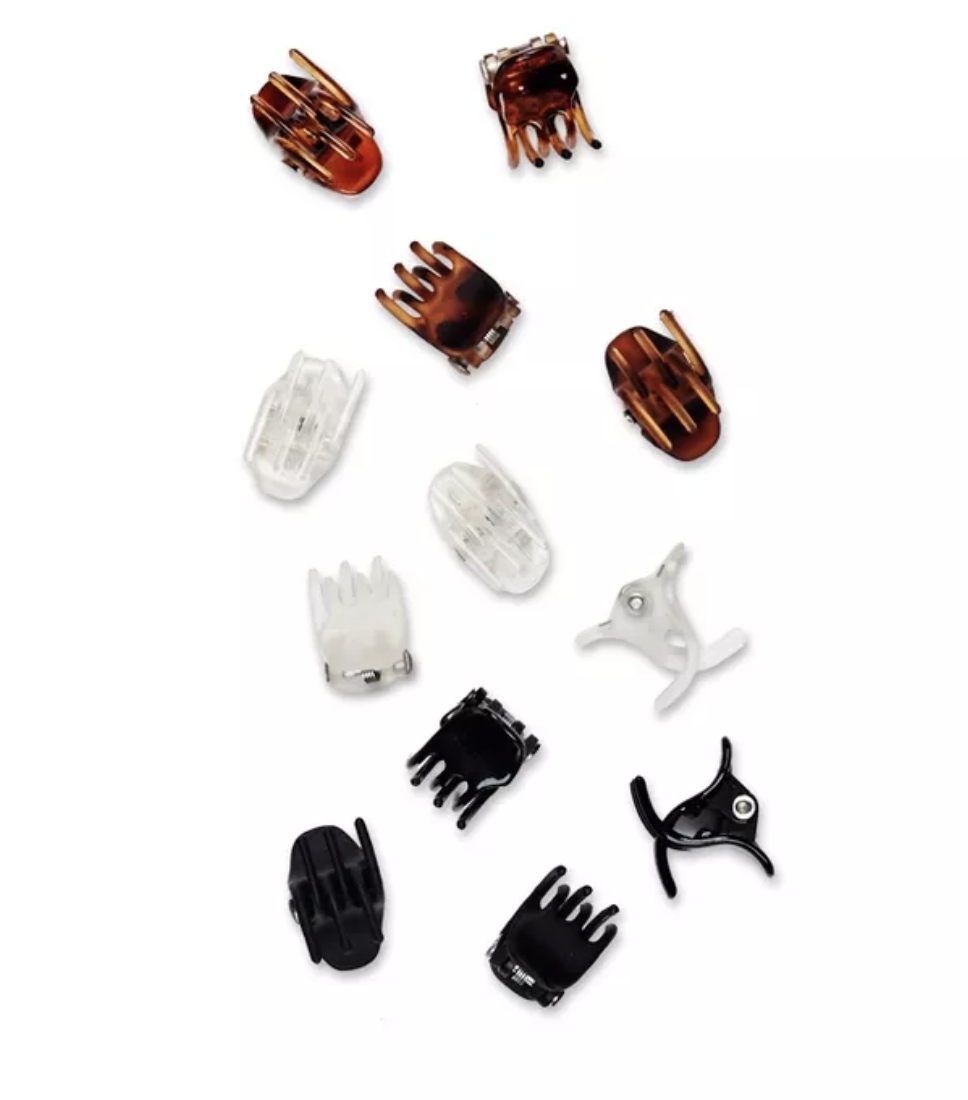 Okay, this last item might be a bit of a me thing, but I thought I'd share it anyway. During my hair transition, I found that some sections of my hair bounced back faster than others. I suspect that it was my overuse of my hair straightener on the pieces of hair framing my face that's the culprit, but nonetheless it was discouraging.
I use butterfly clips often to clip back the front sections of my hair and let the curlier parts of my hair in the bottom layers show through. They are far more gentle than using those tiny rubber bands, and cause less breakage than bobby pins.
Admittedly, mine are clips I found in a drawer of hair accessories at home, but if I were to go looking for them I'd probably pick up these and these at Target.
---
I hope this list was helpful. If you're on your own curl journey or just take extra good care of your hair and you have other favorite items you think I should try, leave a comment below!
---
Some of the links above are affiliate links, which means that if you choose to click the link and make a purchase, I might make a small commission. This does not cost you anything, nor does affiliate eligibility ever influence what products I choose to write about.