As I write this, my partner and I are rounding out our eleventh week in self-quarantine. During our nearly two year relationship, we've never spent this much uninterrupted time together, so naturally, we had an initially steep learning curve. Over time, though, we learned some lessons that helped us connect with each other better so we could actually enjoy each other's constant company.
Of course, before I begin, I want to note that we consider ourselves very privileged to be able to stay home and isolate during this time. We know that there are many health care providers, sanitation workers, grocery store employees, and other essential service providers that don't have that privilege, and other houseless persons who struggled to find shelter amidst shelter-in-place orders. We're grateful that we are able to navigate quarantine in safety, which removes many potential obstacles from our relationship.
1. Take some time to unplug.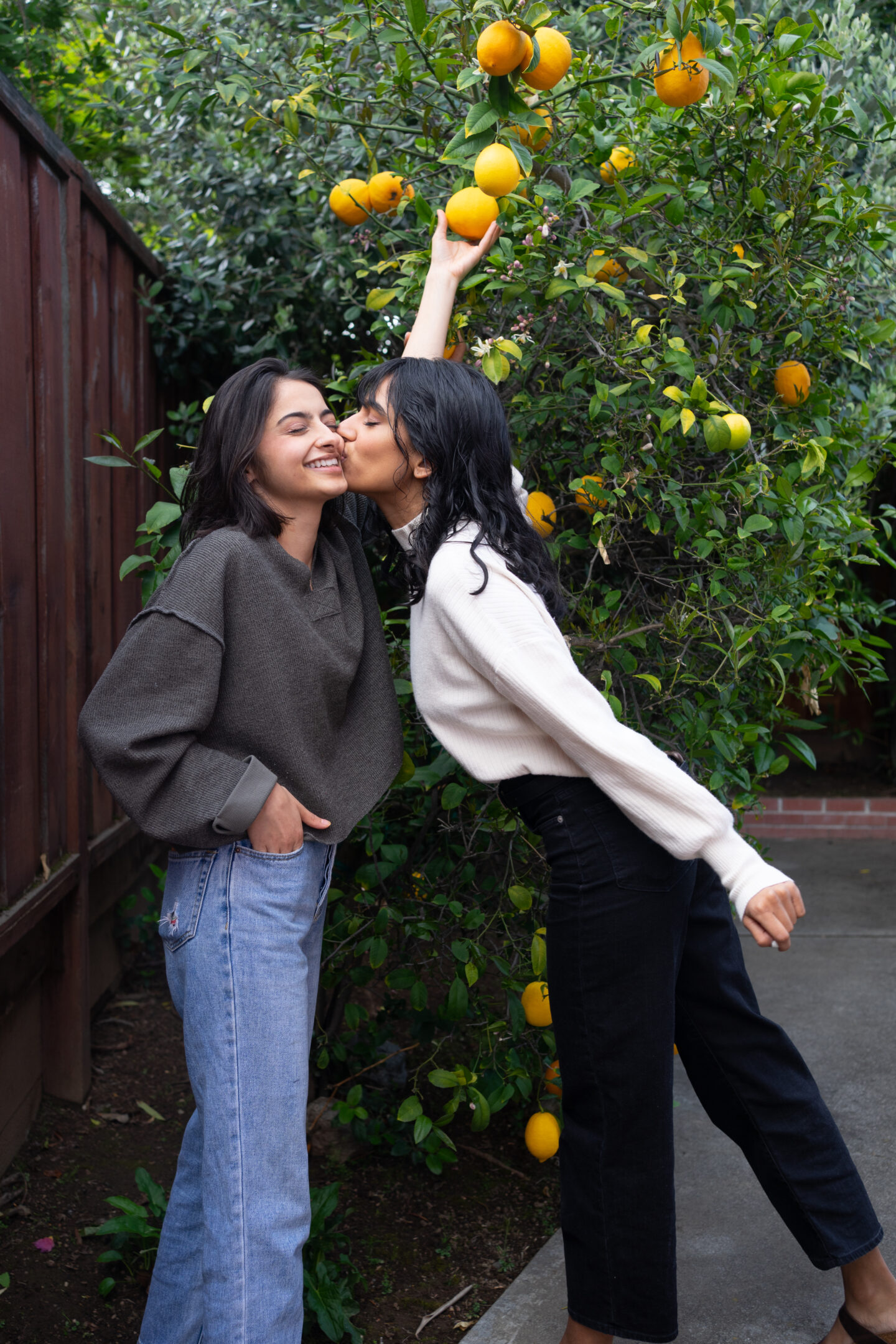 We're definitely guilty of letting our daily screen time creep up in isolation. It's been hard not to, when we don't have social gatherings and our usual work schedules keeping us busy. We found that when we kept our noses in our phones, it made us more irritable with one another – whether it was because we got frustrated when our show was interrupted with conversation, or we were reading something upsetting online.

After a few days we realized we weren't connecting the way we usually were, so we made the conscious decision to leave our phones at home during our walks* and spend the time talking and reflecting. This made us feel closer and allowed us to be more patient with one another.

*We go on walks while practicing social distancing, staying at least 6-10 feet away from others on the street. Check your local ordinances to make sure going for walks is permitted.
2. Make room for friends.
Our sleep schedules have been all over the place during quarantine, which made it hard to find time to connect with friends via FaceTime or Zoom. My partner and I are at our best when we are actively connecting with our own friends; chatting, decompressing, and getting some laughs in on a regular basis.

Scheduling and prioritizing conversations with our friends didn't just give us an opportunity to feel our best again, but it also allowed us to bring fun tidbits of our conversations back to one another to discuss. Whether it was a clever joke a friend shared or a new movie recommendation, we get a moment to share in something beyond our moments alone together.
3. Getting our game faces on.
Luckily, my partner and I have been quarantined with my family, so we've all been playing games together as much as possible. Our current favorite is Uno, which can be played as a group or a pair. Getting competitive gives us something to distract ourselves from anxiety we might be feeling, so we don't unintentionally take it out on one another. My partner happens to be a Leo, so there's competitiveness abound when it's time to play.
4. Create space for love.
While confined together, we initially found it difficult to differentiate between our day-to-day life together and time just for our relationship. Creating dedicated times for romance gives us a chance to try to impress one another, especially in a time when we have very little reason to keep up with our appearance. We've set aside time to cook together, watch movies together, and even run out to the drive through at in-n-out to indulge in some fries; those little "dates" keep up the spark between us.
5. Emotional support.
There's no shortage of fear during this pandemic. On the news and via social media, we're constantly updated with scary statistics and heartbreaking stories. More personally, my partner and I have both experienced loss of income as a result of school closures and event cancellations, which has been stressful at best. We also each have concerns about family members that are at high risk, which adds to our worries.

Being a source of positive emotional support to one another has been more important than ever. We have been actively remembering to be mindful and give each other a little extra patience when stress gets the best of us. For example, I know that if my partner is being short with me, there could be any number of things upsetting her besides what's happening in the moment we're sharing.

We've been taking time before bed to check in about things that are on our mind, about our relationship or otherwise, which gives us time to reflect together. Taking the time to listen to each others' fears and commit to tackling our concerns together in whatever ways we can makes both of us feel a little more stable in this time of uncertainty.
---
It's been a difficult process adjusting to our current reality, but with a little extra work and compassion, we've been able to give each other our best selves. If you're currently quarantined with a partner, how have you been handling this together? Let me know in the comments!