Eight years ago, I was depressed. Like, couldn't get out of bed for weeks on end depressed. My life felt like it was falling apart: I was missing school, staying awake all night, losing touch with friends, and feeling like there wasn't anything I could do about it. Looking back, I realize that I was so immensely privileged to have had insurance that covered therapy at the time – but while I was ultimately the one who said I needed help, I still felt like starting therapy was a prescribed treatment rather than a choice. I was thrown into the process without any understanding of what therapy was for and what my options were, and made a few mistakes along the way.
My relationship with therapy changed as time went on. As I became acquainted with the process and moved away from home for university, it became something I would seek out on my own. I learned what I liked and didn't like about the process – and different therapists' working styles – and took more control of my own mental health care.
After speaking up online about my journey with my mental health, I've often found myself sharing anecdotes from my experience and words of encouragement with people considering starting therapy. While I can only speak to my own experience, I do feel that I've learned a thing or two about therapy over the years that might be helpful to others. If anything, this is really a list of all the advice I wish I'd heard before starting therapy myself!
Before we jump in, I just want to provide a disclaimer that I'm not a medical care provider, and none of the following statements have been reviewed by a mental health care provider. The information in this post is not intended to replace the advice of a trained professional. These statements are based on my own personal experience in the United States, and may not apply to others' experiences with therapy.
Please also note that conversion therapy is not illegal in all US states, and many countries around the world – if it is safe to do so in your area, please take precautions to find an LGBTQIA+ affirming therapist if applicable.
The Stigma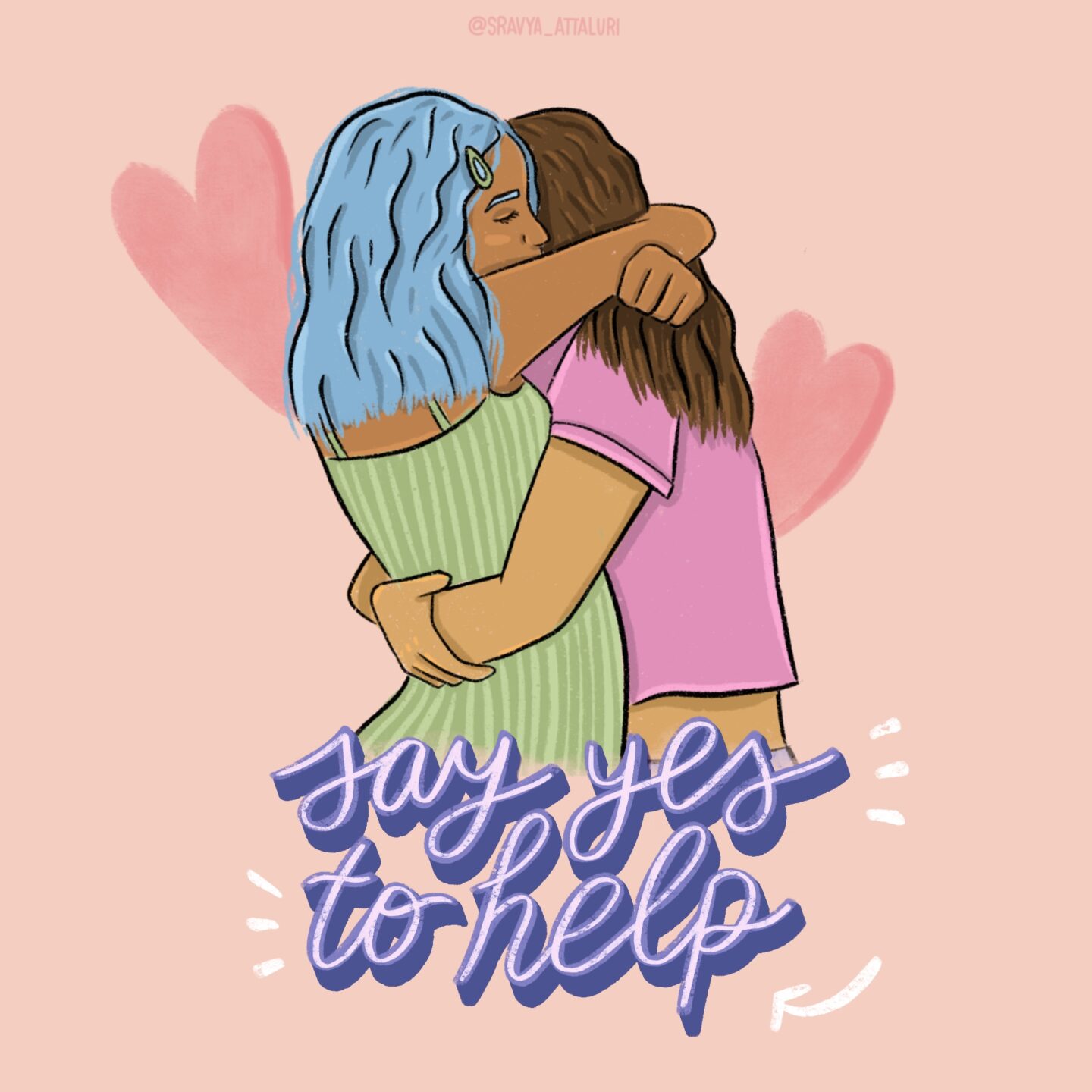 It's no secret that mental health issues and care are heavily stigmatized. I've experienced feelings of shame, embarrassment, and inadequacy around not being able to manage my mental health "on my own". I wish I'd known that many of these feelings stemmed from the stigmas around mental health issues, and not from any real shortcomings on my part.
One thing I learned during my process with therapy is that it's important to have a strong support system to manage my mental health. It's natural and normal to have friends and family to check in with about how I'm doing, as well as some go-to activities and coping mechanisms that keep me afloat on bad days. This idea that I was somehow failing by being unable to do it all on my own was a toxic symptom of the stigma around mental health issues, and ultimately made me feel like I was somehow doing something wrong if I wasn't self-reliant.
If I'd known this before starting therapy, I might have been able to be more honest with myself throughout my work on my own mental health. I might have been willing to admit that I needed help sooner, or able to ask for continuing support from loved ones earlier in the process.
It's Okay to "Shop Around"
When I first started therapy, I went through two therapists before I found one I actually liked. Once I found the right fit, I liked her a lot and stuck with her for the long term. As with any healthcare provider, it's important to find someone who is affirming and makes you feel safe and comfortable. For some, it might mean finding a provider within their race or ethnic background for cultural competency reasons. For others, it might just mean checking to see if you like their conversation style and the energy you feel in their space.
For me personally, I feel most comfortable when my therapist shares my gender, which I learned after seeing a therapist who happened to be a man. I didn't feel comfortable disclosing details of assault and other situations I'd been in to him, which would have gotten in the way of my treatment. The second therapist I saw before finding "the one" seemed very focused on getting a diagnosis for me right off the bat, and I felt that her approach didn't make me feel listened to.
I usually like to try at least one session before I decide if something is a good fit, but it may take more or less time for you. Just know that it's okay if you don't find the right provider right away!
Don't be Afraid to Ask
This advice works in two ways – the first of which is treatment options and methods. If you find a therapist that you really love, but they don't explicitly state that they work with patients with your particular concerns, don't be afraid to ask if they're comfortable working on them. You may find that they have experience working on those particular issues, but the website or directory they're on is just out of date. If not, they might be able to refer you to a provider with a similar personality and approach who is more comfortable working with patients that have the same concerns as you.
This advice also applies when it comes to insurance and affording therapy. If you're lucky enough to have insurance, but a therapist you like doesn't accept that particular type of insurance, it doesn't hurt to ask if they can. Sometimes, therapists might be willing to get credentialed with your insurance in order to work with you.
If you don't have insurance or your insurance doesn't cover mental health services, you might also be able to ask for sliding scale rates. Depending on their availability, some therapists offer reduced rates for patients with proof of income. Either way – checking in about how and how much you'll pay for care is a normal part of the process, and you'll never know what's possible unless you ask!
Some Methods May Feel Uncomfortable at First
My therapist encouraged me to attend group therapy on top of one-on-one sessions. I didn't want to attend them because I thought it would be embarrassing and awkward, but it ended up being one of the most helpful treatment methods I participated in.
That particular route might not be for everyone, but the idea is – therapy and mental health care are extremely stigmatized, and in order to participate completely, I had to think about why the feelings of embarrassment I had were coming up. Realizing that I was entering into a new type of care that was unfamiliar to me, and that I would have to go a little out of my comfort zone, helped me get what I needed from the experience.
If you're not sure about taking the plunge into full-blown therapy and want support right away, there are a lot of low-cost or free community groups online and in person that may be helpful.
It can take a lot out of you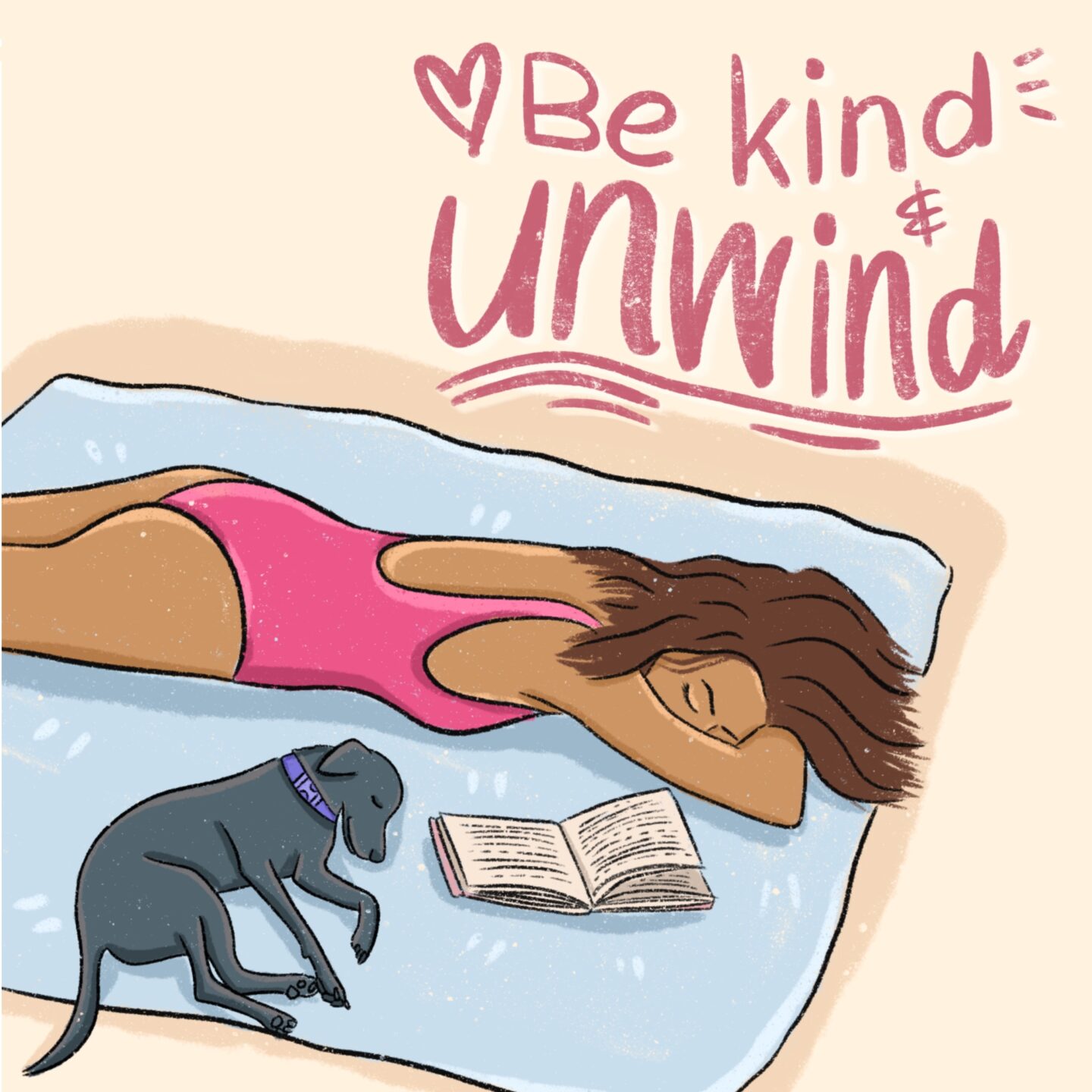 Therapy is a long process and it can feel really draining at times. When I started therapy again my junior year, I would go into what I referred to as a "therapy coma" – where I'd feel overwhelming exhaustion after each session and fall asleep for a few hours.
While I can't claim that this exact response is a universal experience, I do know that it's common for therapy to bring up different feelings that can outlast a session time. I worked around this by being extra kind to myself on therapy days, and planning my sessions to be on days I could go home and rest afterwards.
Give it a Try
Overall, my advice is this: if you're able to access therapy, and you're thinking about taking the plunge, give it a try. At the end of the day, if you decide it's not for you, it's okay – it's just a conversation. Therapy can be really helpful, and in my case, it was pivotal in my mental health care journey. Having someone objective and removed from my life to talk to, whose only objective was to help me feel better, was exactly what I needed along my road to recovery.
---
Have you tried therapy? If not, is it something you would consider? If you have, how was your experience? Let me know in the comments below!