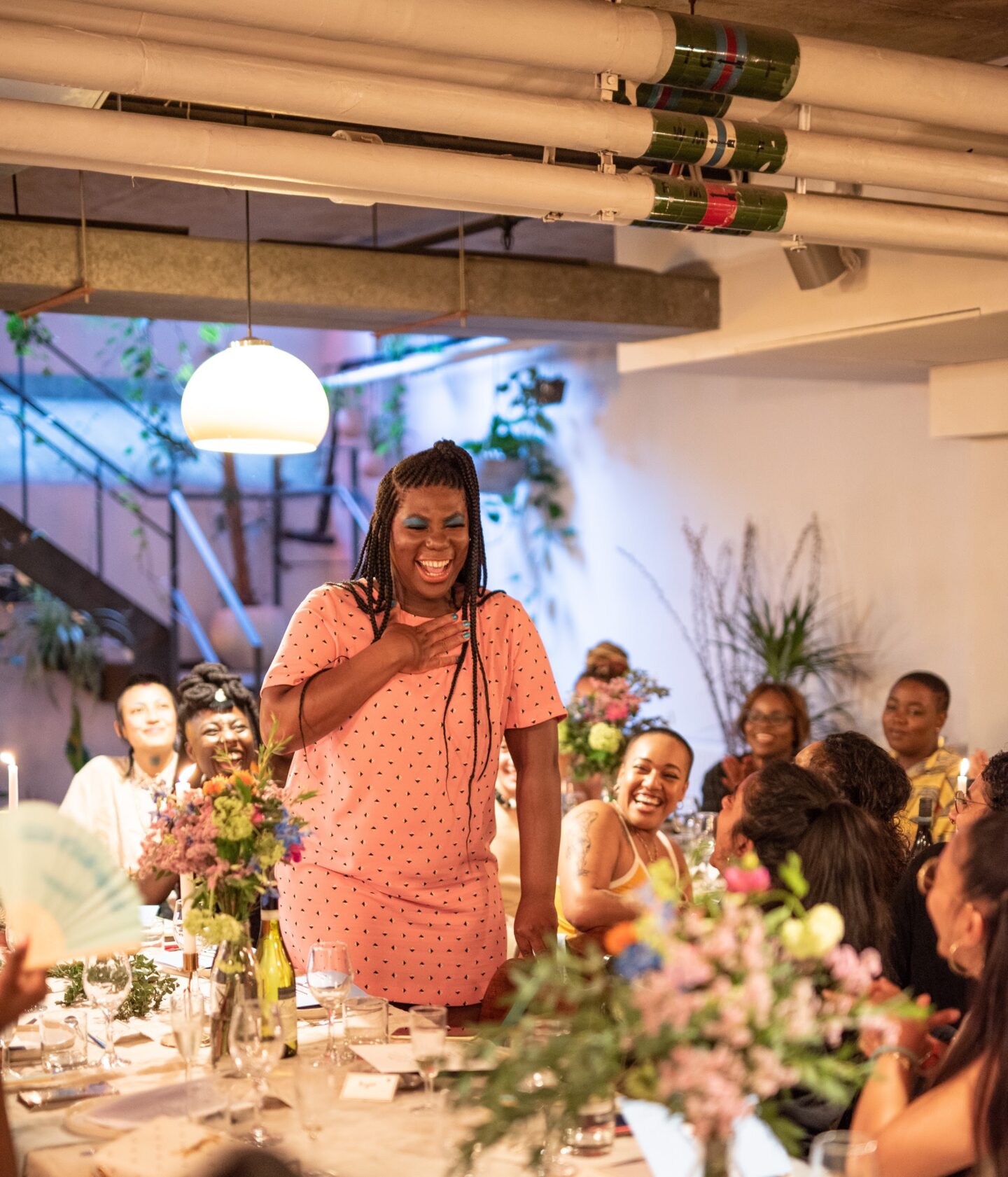 I sat down to speak with the incredible Kuchenga (she/her) on Instagram live on July 12. We spoke about her experiences as an author, the Black trans feminist media personalities who nourish her work and writing, and a bit about her process writing her novel, which will be out in 2023. She sprinkled in some incredible book recommendations, some thoughts on using writing as activism, and her experiences dodging the trope of exceptionalism that is often ascribed to Black trans women who have achieved her level of success.
More about Kuchenga: Kuchenga is a Black trans feminist whose work seeks to cleave souls open with truth and sincerity. She has been published in many online magazines including Vogue and Harper's Bazaar and chooses to live wherever her heart leads her.
She is proud to be called a 'lady of letters' and a 'woman of wanderlust'. She is currently writing a novel telling the tale of a young black trans girl from North London whose triumphant journey takes her down a path of sexual scandal, substance abuse and a mission to prove the Jamaican family legend that she is a descendant of Admiral Horatio Nelson. In the years to come she hopes to follow in the footsteps of Marie Daulne and Johny Pitts to see if she can become a true 'Afropean'.
I came across Kuchenga's writing over a year ago with her piece on having a prison pen pal, and what that experience did for her. I quoted another one of her articles on my instagram story one day – talking about the joy that there is in queerness – and tagged her, and that started our digital acquaintanceship. I'm so excited to have her here today!
Follow and Support Kuchenga's Work:
Follow Kuchenga on Instagram: @kuchenga
Recent article for Penguin: ​​https://www.penguin.co.uk/articles/2021/april/trans-literature-history-future-stories.html
Kuchenga's Website: https://kuchenga.com/
Recent interview:
THE BLACK, TRANS FEMININE PEN – KUCHENGA AND TRAVIS ALABANZA CONVERSATION ON WRITING
---
This livestream is part of my Pride Livestream series, where I'm highlighting different LGBTQ+ creators through interviews on my instagram account. The people I've spoken with are authors, creators, and artists, and I talk with them to share anything and everything that they're excited to talk about with my audience, and encourage my audience to support them.