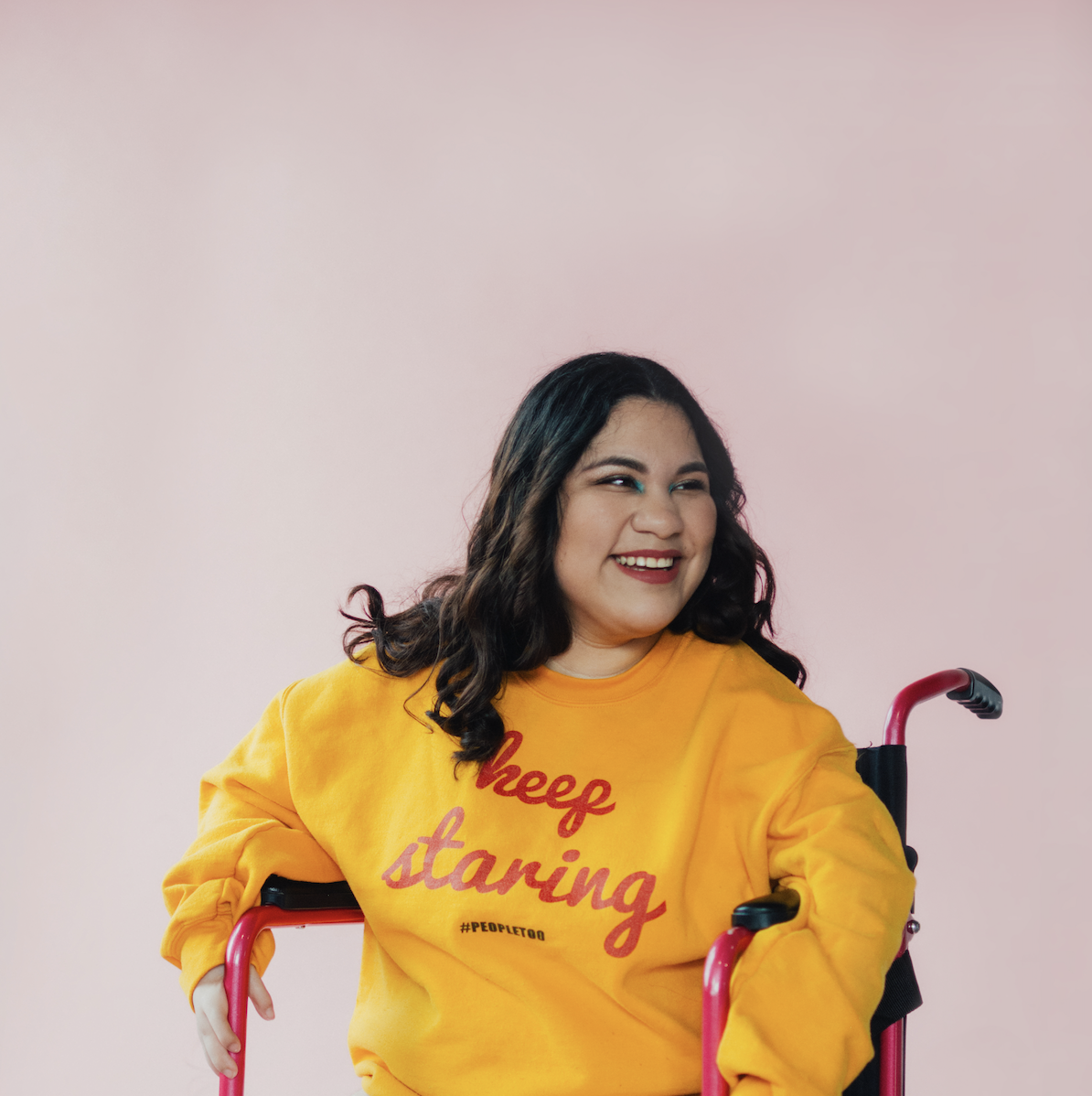 I sat down with absolute ray of sunshine Jocelyn, or Jocy (she/they) on Instagram live on July 7th. The timing couldn't have been more perfect, in the wake of LGBTQ+ pride month and at the beginning of disability pride. Jocy spoke about how her experience with coming out it was impacted by ableism, and shared about how her experiences with queer disabled online spaces have helped her. She also discussed ways that non-disabled LGBTQ+ people can be more inclusive of disabled people both during pride and in their organizing work.
More about Jocelyn: Jocelyn is a Disabled, first-generation Latinx from the south of Louisiana. Jocelyn is known on social media as @jocyofthedragons and creates content on Disability through a political and creative lens as a pan, disabled latinx who is housebound. She's a content creator, activist, model, and speaker across Instagram, Twitter, and YouTube. Jocelyn's online advocacy includes published essays, hashtags like #AbledsWTF, and opening up her platforms for Disabled people to come together. Her work on access, disability, and the intersections of race and disability has led her to speaking at universities, political organizations, and being featured in Forbes, BuzzFeed, NowThis, and Cr*ppleMedia. Currently, Jocelyn can be found celebrating Disabled Joy on her instagram stories
Follow and Support Jocelyn's Work:
Instagram: @Jocyofthedragons
Gofundme for a wheelchair accessible van: https://www.gofundme.com/f/jocyofthedragons-wheelchair-accessible-van?utm_source=customer&utm_campaign=p_cp+share-sheet&utm_medium=copy_link-tip
Jocelyn's Patreon: https://www.patreon.com/jocyofthedragons
Jocy's Moving fund: https://ko-fi.com/H2H84OKPW
---
This livestream is part of my Pride Livestream series, where I'm highlighting different LGBTQ+ creators through interviews on my instagram account. The people I've spoken with are authors, creators, and artists, and I talk with them to share anything and everything that they're excited to talk about with my audience, and encourage my audience to support them.