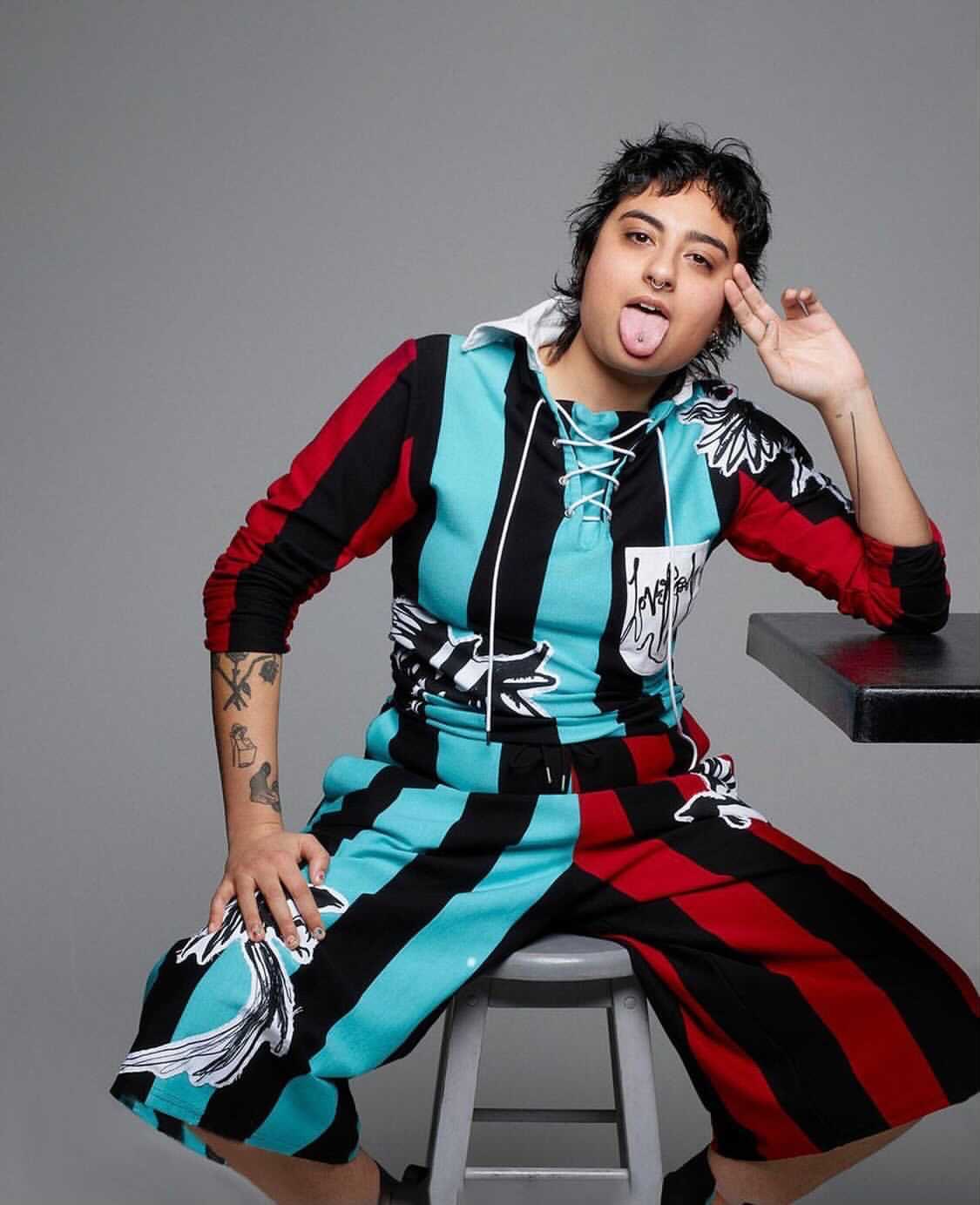 I first encountered Aisha online when a mutual friend of ours shared one of their articles from their advice column at Gal Dem magazine, and I've since been following them and their work. We sat down on IG Live last week, where they be shared and expanded on some of the advice in their past articles, talked about their work with the sober club night they founded called 'Misery', and talked a bit about herbs and land justice. We also shared some candid conversation on mental health, and discussed what it looks like for each of us to be so open about ourselves online.
More about Aisha: Aisha Mirza writes about mental health, sex, race and gender and has written for The Guardian, Vice, Cosmopolitan, them, BuzzFeed, The New York Times and others. They are a DJ and founder of MISERY, a mental health hub and sober club night for QTBIPOC. Aisha is also a trained sexual assault, domestic violence and suicide counselor and Indian head masseuse. They are a part-time stripper at Harpies and a full time sadboi.
Follow and Support Aisha's Work:
Read their Column: https://gal-dem.com/author/aisha-mirza/
Follow their work at Misery Party: @miseryparty
Instagram: @uglyinahotway
---
This livestream is part of my Pride Livestream series, where I'm highlighting different LGBTQ+ creators through interviews on my instagram account. The people I've spoken with are authors, creators, and artists, and I talk with them to share anything and everything that they're excited to talk about with my audience, and encourage my audience to support them.