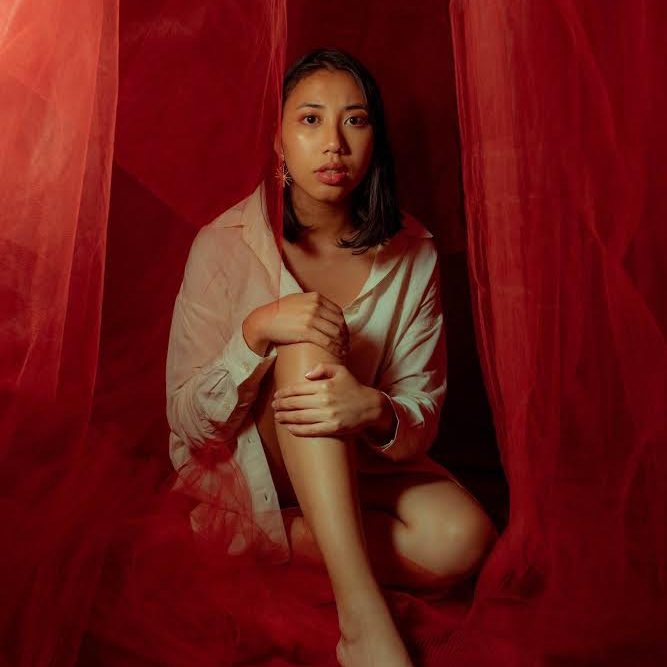 I had the honor of speaking with author, poet, speaker, and playwright Dena Igusti (they/he/she) on Instagram live on June 17th. Dena and I have a number of mutual friends, all of whom speak very highly of them; and for good reason. When Dena and I met at a virtual meeting for Asian Creatives, I found that they were as kind as they were talented. Dena often shares how they got to where they are in their career more than others in their field, publicly sharing the grants and opportunities they've gotten, and the essays they applied with. That is exactly what we spoke about on our livestream – Dena shared their thought process when evaluating opportunities that aren't completely values-aligned, their perspective on decolonizing theater in New York, and things they wished they knew as a young creative. Read on for Dena's bio, ways to support and follow along with their work, and to watch the livestream!
More about Dena: Dena Igusti is a queer non binary Indonesian Muslim writer and multimedia artist born and raised in Queens, New York. They are the author of CUT WOMAN (Game Over Books, 2020) and I NEED THIS TO NOT SWALLOW ME ALIVE (Gingerbug Press, 2021). They have received two play commissions at Players Theatre (SHARUM, 2019) and Center At West Park (CON DOUGH: Stories of 1-in-5 Gentrified, 2021). They are currently a 2021 Playwright-in-Residence for Rogue Theater Festival. They are the co-founder of Asian multidisciplinary arts collective UNCOMMON;YOU and multimedia platform Short Line Review. They are a 2021 LMCC Governors Island Resident, 2021 Broadway For Racial Justice Inaugural Casting Directive Fellow, 2020 Seventh Wave Editorial Resident, 2020 Ars Nova Emerging Leaders Fellow, 2020 Spotify Sound Up cohort member, 2019 Player's Theatre Resident Playwright, 2018 NYC Youth Poet Laureate Ambassador, and 2017 Urban Word Federal Hall Fellow. They are a Converse All Stars Artist and UN #TOGETHERBAND Global Ambassador. Their work has been featured in BOAAT Press, Peregrine Journal, and several other publications. They have performed at The Brooklyn Museum, The Apollo Theater, the 2018 Teen Vogue Summit, and several venues internationally.
Follow and Support Dena's Work:
Purchase Dena's First Book: Cut Woman by Dena Igusti
Purchase Dena's Most Recent Book: I Need This to Not Swallow Me Alive by Dena Igusti and Esther Lee
Instagram: @dispatchdena
Donate to Dena's Organization of Choice: Sanctuary for Families NYC
---
This livestream is part of my Pride Livestream series, where I'm highlighting different LGBTQ+ creators through interviews on my instagram account. The people I've spoken with are authors, creators, and artists, and I talk with them to share anything and everything that they're excited to talk about with my audience, and encourage my audience to support them.