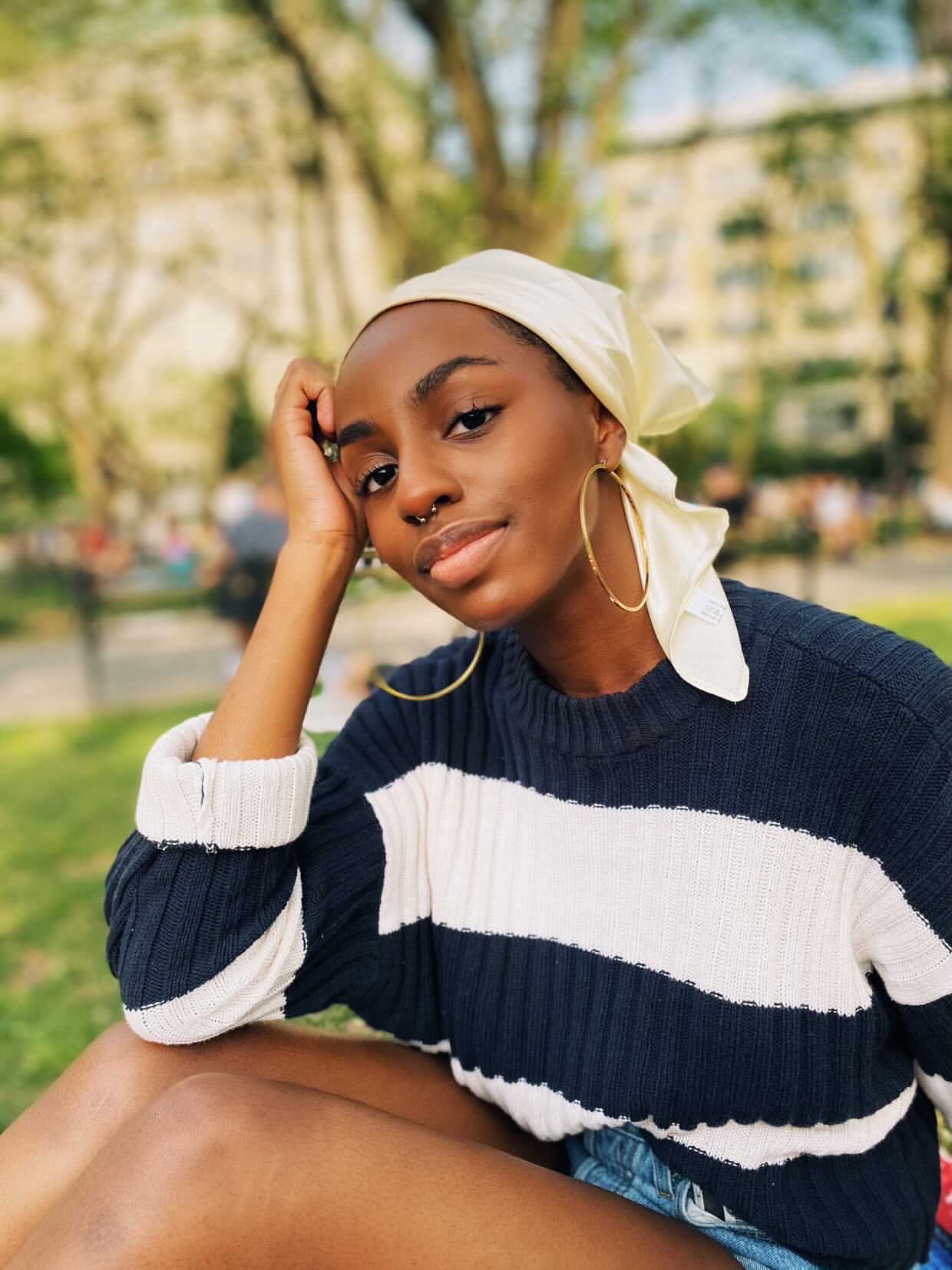 I recently sat down with author and pop culture enthusiast Maia (she/her/they) for a livestream on Instagram on June 15th. In their work, Maia enjoys analyzing and discussing politics and pop culture from the lens of a black queer woman. I met Maia at a meetup event Sufi and I held in New York, and we've kept in touch since. Maia has several wonderful articles written in honeysuckle magazine, and they also often post about their work on Instagram and Twitter.
Maia joined me to share about portrayals of femininity in pop culture, and how those portrayals impact themself and their communities as a Black Lesbian person. They shared the links to two videos with me to watch prior to our discussion, "how hollywood demonizes ultra-femininity." by YouTuber Shanspeare, and "The Problem with Androgyny. We Got Scammed." by YouTuber Jade Fox, which they summarized during our stream. I highly recommend watching those videos as well!
Follow and Support Maia's Work:
Gofundme: Help A Black & Brown Lesbian Couple Secure Housing
Instagram: @mustbemaia
Twitter: @mustbemaia
Honeysuckle Magazine: Maia's Work
You can watch both parts of the livestream on my IGTV Here:
---
This livestream is part of my Pride Livestream series, where I'm highlighting different LGBTQ+ creators through interviews on my instagram account. The people I've spoken with are authors, creators, and artists, and I talk with them to share anything and everything that they're excited to talk about with my audience, and encourage my audience to support them.