I recently came across a post from @intersectionalenvironmentalist on Instagram discussing the true cost of Black Friday sales. You can see the full post below, but it talks about the labor and supply chain issues at many of the large brands, as well as the environmental costs of materials used by many fast fashion brands, such as microplastics in the ocean.
On top of this, several small businesses have been hit hard and forced to close their doors due to the effects of the current pandemic. While it is widely known that large corporations like Amazon and Walmart have been flourishing, small business owners have been struggling. This is all the more reason to shop small this holiday season.
I'm not perfect when it comes to my shopping habits, and I certainly don't claim to be. However, I do my best to make informed choices when I'm shopping and prioritize Black, Indigenous, and People of Color (BIPOC) owned small businesses wherever I can. With that experience in mind, I decided to compile a list of BIPOC-owned brands I've personally had experience with to support this Black Friday!
1. Local European
Local European is a Los Angeles-based Black-owned brand. Founder Alexandra Bunch and her team create beautiful, classic pieces that she describes are "designed for the elegant street girl". I actually found Local European while on the hunt for some cute loungewear, and while the pieces I wanted were awaiting a restock, I stumbled upon their cargos.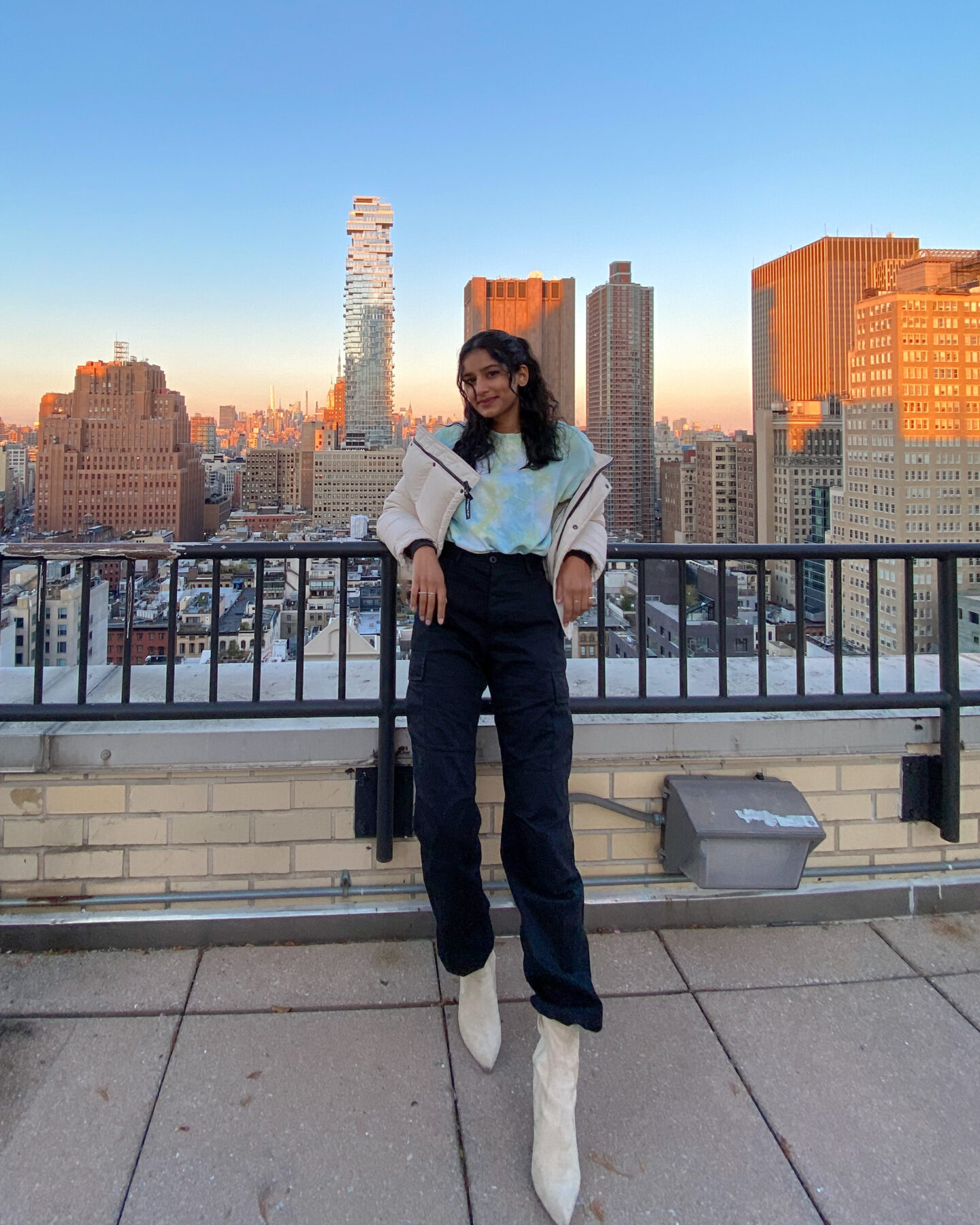 These cargos have quickly become my go-to pants for any outfit when I want to feel chic. I've styled them with both heels and sneakers, with everything from backless tops for a 90s feel, to sweaters and jackets for the winter. They're cute, versatile, and my current obsession.
Local European shared that they will have a sale running for Black Friday – check out their website on the day of to see what discounts they have!
2. Nominal
Nominal is a jewelry company widely known for its chic designs and unique incorporations of culture and faith into its pieces. Founded by 3 Muslim-Americans, some of their pieces include Arabic script or Surahs from the Quran. For folks who aren't Muslim, they offer a wide range of other beautiful, high quality products.
Earlier this year, I ordered an "Alhamdulilah" cuff bracelet for my partner Sufi as a present to celebrate an accomplishment. At that time, Sufi also ordered a neon sign from Nominal that we ended up hanging over our bed. The sign reads "love" in Arabic script, and we now refer to the sign as "the vibes" – right before we switch out the light, one of us asks the other who's already in bed to "turn on the vibes". As an added bonus, the sign also makes my room look super cool as a backdrop for our YouTube videos.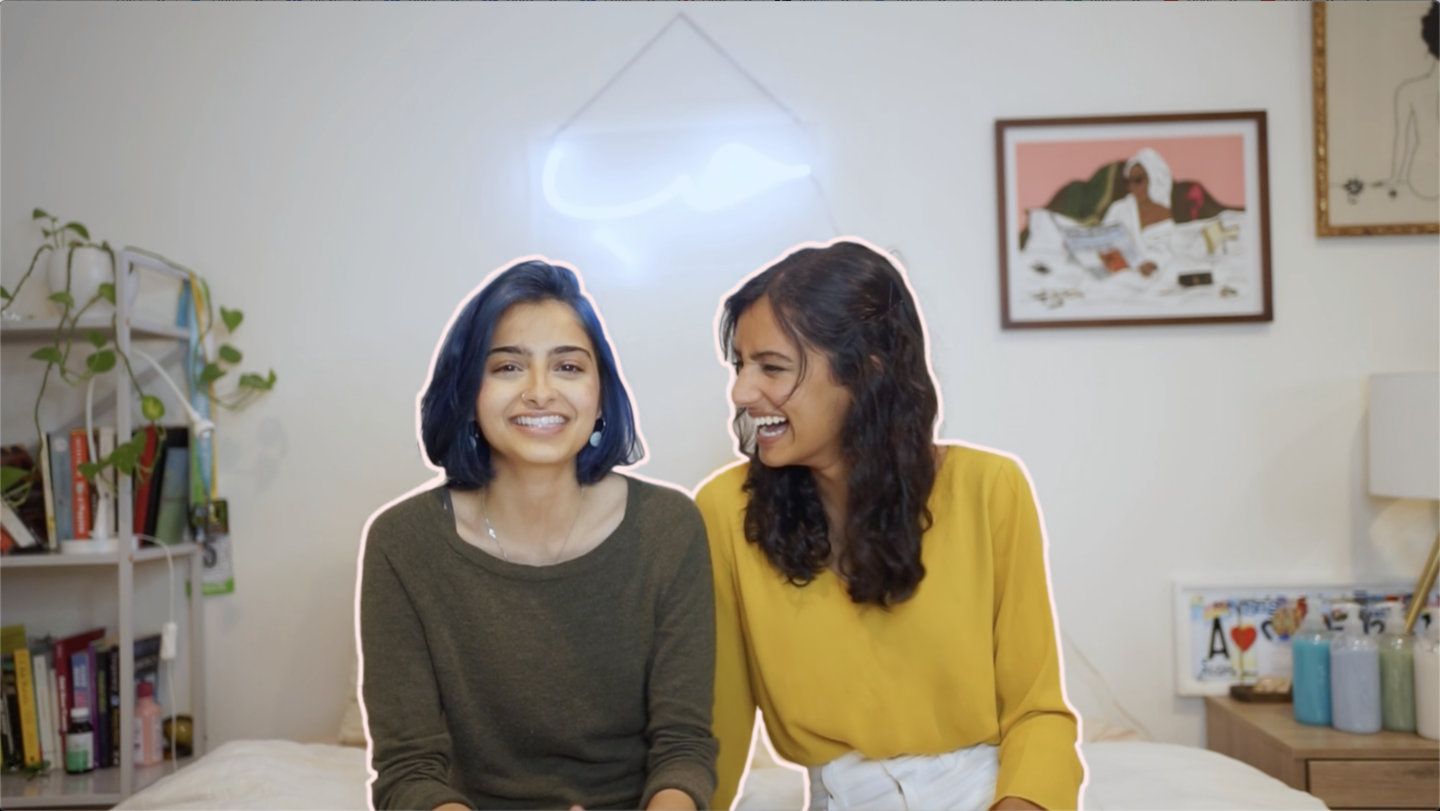 If you're looking for high-quality jewelry pieces at amazing prices, check out Nominal's Black Friday sale – according to their social media, they have tons of new product drops planned, and they'll also be discounting their products up to 90%. You can check out Nominal at their website here.
3. Re Ona
Re Ona embodies everything I love in a clothing brand: batch-made and ethically produced essentials, muted color palettes, and high-quality fabrics. Their designs are unique, but chic and simple at the same time. As a bonus, the founders are Canadian (like me!) and the brand is Black-owned.
I purchased their iconic halter dress in chocolate, pictured above, and it's easily my favorite dress I've ever purchased. The square neckline is modern, and the wide halter makes me feel confident – despite my typically avoiding halter styles because of my swimmer's shoulders. The midi length makes it easy to dress up or down – heels makes it appropriate for cocktail attire, while a jacket dresses it down for happy hour.
Re Ona kindly shared with me that they will be running a sale this Black Friday, so keep your browser tabs ready on their website here. I'm personally waiting to get my hands on their new Sweetheart dress.
4. SOMA Ayurvedic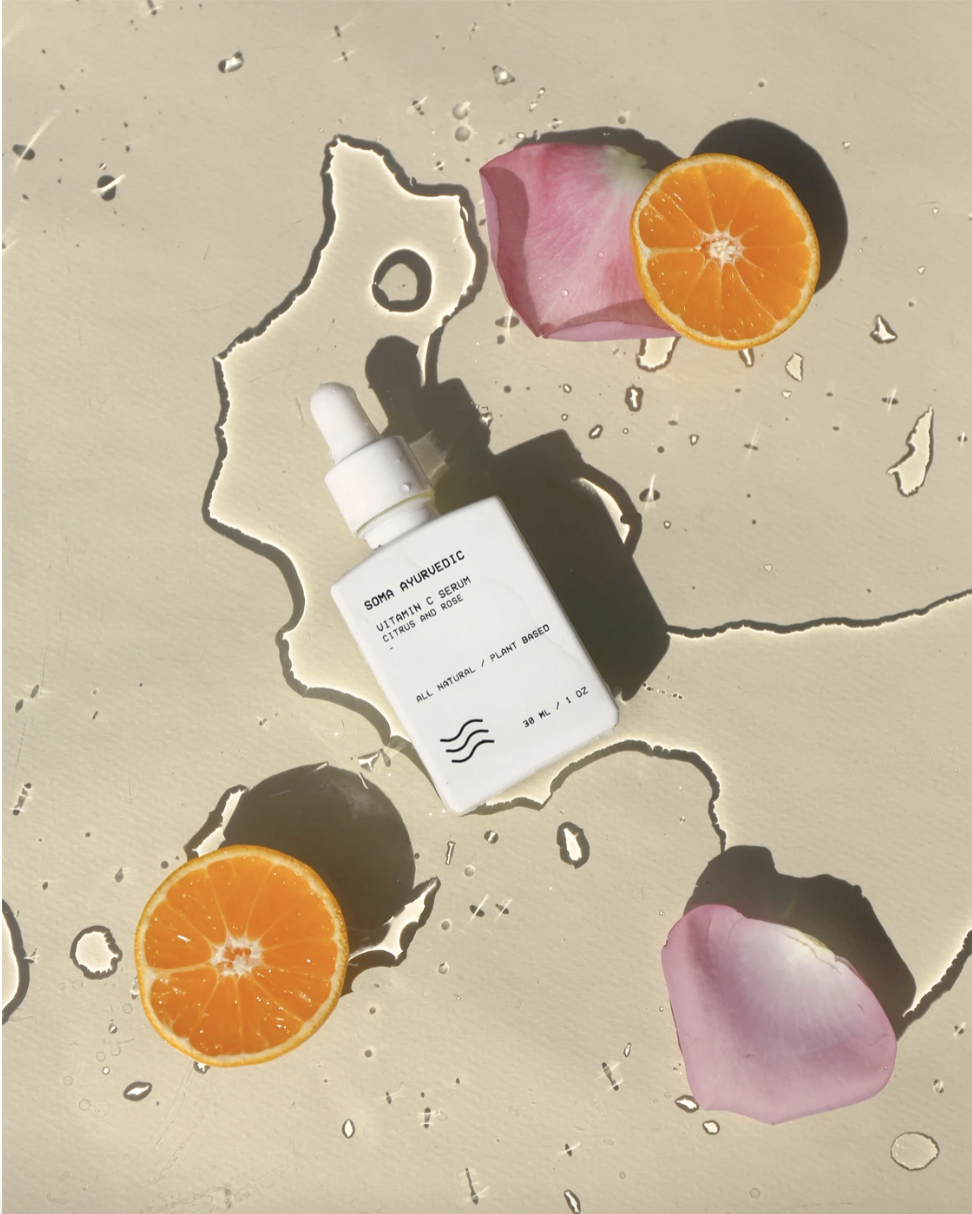 I like to think of SOMA Ayurvedic as the meeting point of luxury and Ayurvedic skincare. I was first introduced to the brand in early 2020, when I was searching for South Asian-owned brands for an event I was planning. The event fell through because, well, it's 2020 – but my professional relationship with the founder, Arjun, persisted.
I first received SOMA Ayurvedic's Vitamin C serum as a gift from the brand nearly a year ago, and it became an essential part of my skincare routine right away. The serum boasts a short ingredients list: Rose oil, Grapefruit seed extract, Orange peel extract, Licorice extract, Vetivert root extract, and Natural Vitamin E make up this powerfully pure serum. This serum has been responsible for fading dark spots pimples have left behind, and generally evening out my skintone in areas I have hyperpigmentation, such as around my mouth and on my forehead. At its $118 price point, the product falls firmly into the "luxury" category, but I did find that one bottle lasts several months – even with my partner using the product daily as well.
If you've been thinking about trying some of their products to indulge in some more high-end products, their Black Friday sale is the perfect time to do so. You can also use the affiliate code 'ANJALISUFI' that the SOMA team kindly generated for our readers to get 20% off your purchase on their website here.
5. Tanaïs (FKA Hi Wildflower)
Hi Wildflower was founded by Tanaïs (née Tanwi Nandini Islam), a Bangladeshi novelist, community organizer, and arts educator. Tanaïs prides themself on creating a collection of fragrances, candles, lip colors, and more that are both luxurious and socially-conscious. Their products have been carried in major retailers like Urban Outfitters and Nordstrom*. Recently, Tanaïs decided to rename their brand Tanaïs in 2020.
I received a candle from Hi Wildflower as a gift from a friend, and I was amazed by how intoxicating the scent was. My favorite time to burn it is during times when I am decluttering and caring for my space and my plants. It doesn't take long for the scent to fill the room, and it brings a clean, pleasant energy to my day.
All Hi Wildflower products will be 40% off on Black Friday, and you can access them here. You can also check out the website for the rebrand, Tanaïs, here.
6. Babes
Babes boasts a wide collection of simple, chic designs made for all bodies. This Black-owned brand is known for their basics – tops, leggings, bodysuits, bodycon and tee-shirt dresses, loungewear, and more – all made to fit any size.
While I haven't purchased from them myself (yet!), my roommate purchased several tube tops and a couple of dresses a few months ago, and hasn't stopped raving about the quality. They're beautifully constructed, flattering on my roomie's deeper skin tone, and look beautiful on.
If you'd like to support Babes this Black Friday, you can find their website here.
7. Wear Proclaim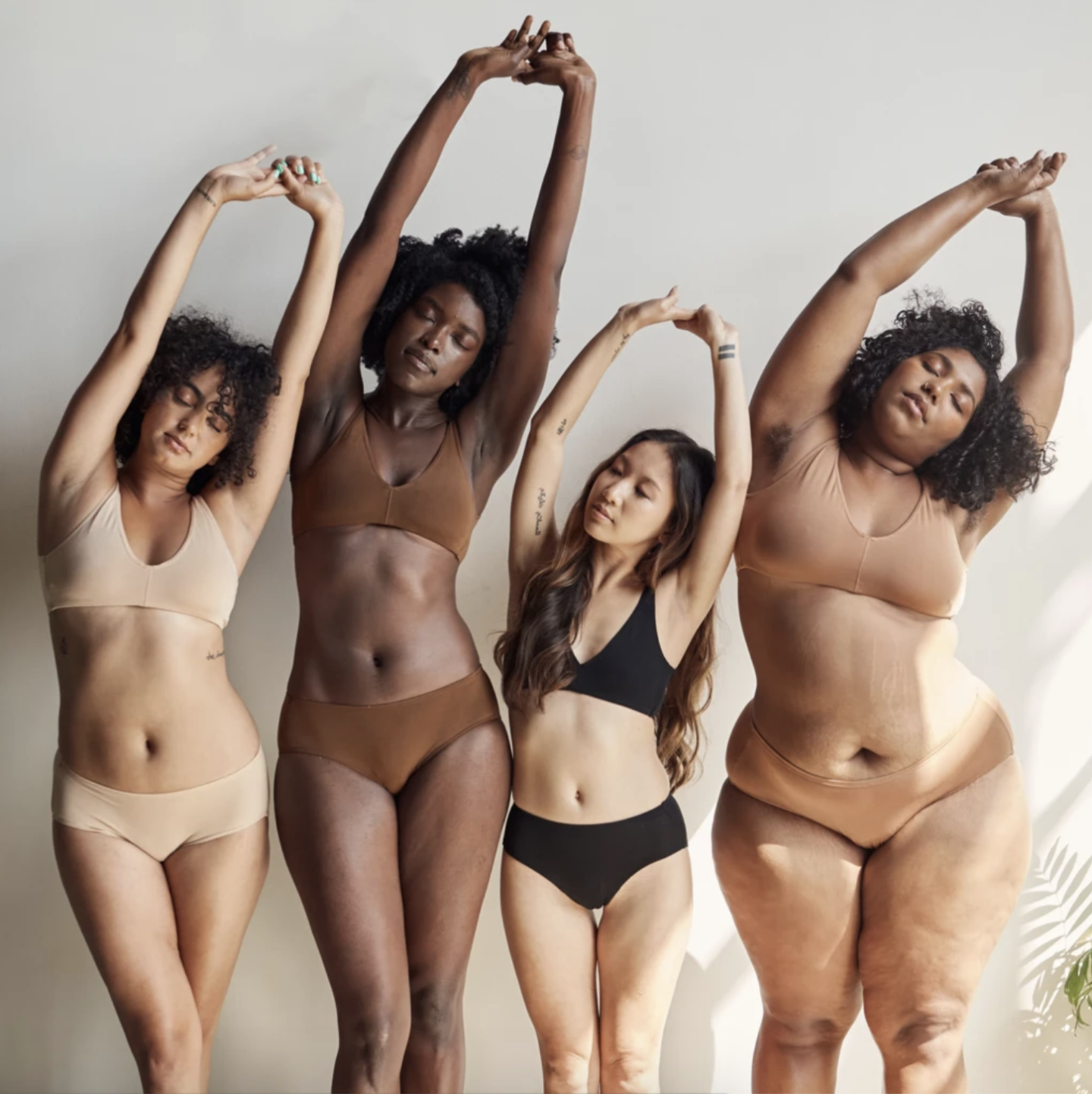 Proclaim, an intimates line, has quickly become one of my favorite WOC-owned brands. Before trying their products, I had seen their marketing far and wide – their social media presence always stood out to me for their consistent imagery with models of all different skin tones and body shapes. Founder Shobha Philips' goal was to create a line of nude products that would suit any skin tone, and to do so with ethical and transparent production in mind. Proclaim's factory is based in Los Angeles and pays employees an hourly wage, in contrast to industry standard per-piece rates that encourage unsafe working conditions and exploitation.
I received a tencel bralette and underwear set as a gift from the brand in June this year, and it's easily my favorite bra. As someone who wears a bra as infrequently as possible, it's rare for me to be this excited about wearing one – but here I am. I love that the Maya shade blends beautifully with my skin tone, so I can wear sheer or semi-sheer tops with it without drawing too much attention to what I have on underneath.
I definitely would have purchased a second bralette for myself if my partner didn't also have one that I could swipe when mine is in the wash. The bralette is so high quality that I don't see myself needing to purchase a new one any time soon, but if the time comes, I won't hesitate.
If you have been finding yourself considering trying out Proclaim's products, Black Friday is the time to do so. While they won't be running a traditional sale, they will be donating a portion of their proceeds to charity during that time. You can shop Proclaim on their website here.
---
Have you purchased from any of these brands in the past? Do you have any small businesses you'd like to support this holiday season? Drop a comment below with your thoughts!
---
*None of the small businesses featured in this post participate in RewardStyle affiliate linking. However, these specified links to the two mentioned major retailers are affiliate links, which means that if you choose to click the link and make a purchase, I might make a small commission. This does not cost you anything, nor does affiliate eligibility ever influence what products I choose to write about. For more information, please see our affiliate disclosure.